Here are examples of a bunch of the New to Webkinz World Ads, between March 2008-July 2008.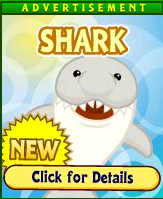 Nowadays, the ads are clickable and if you click them, info of the pet that is new is given, like it's special food and special item.
Ad blocker interference detected!
Wikia is a free-to-use site that makes money from advertising. We have a modified experience for viewers using ad blockers

Wikia is not accessible if you've made further modifications. Remove the custom ad blocker rule(s) and the page will load as expected.